Specialist business property advisor, Christie & Co has brought to the market The Hungry Duck, a critically acclaimed modern British restaurant in the Greater Manchester market town of Ramsbottom.
Accommodating up to 42 diners in contemporary split-level surroundings, the independent bistro is part of a thriving food scene in the town, which attracts both local patrons and visitors from further afield and has been recognised by the Hardens Guide and the forthcoming edition of the Michelin Guide. It has also featured as a finalist in the Lancashire Life Restaurant of the Year Awards and the This Is Manchester Formal Restaurant of the Year Awards.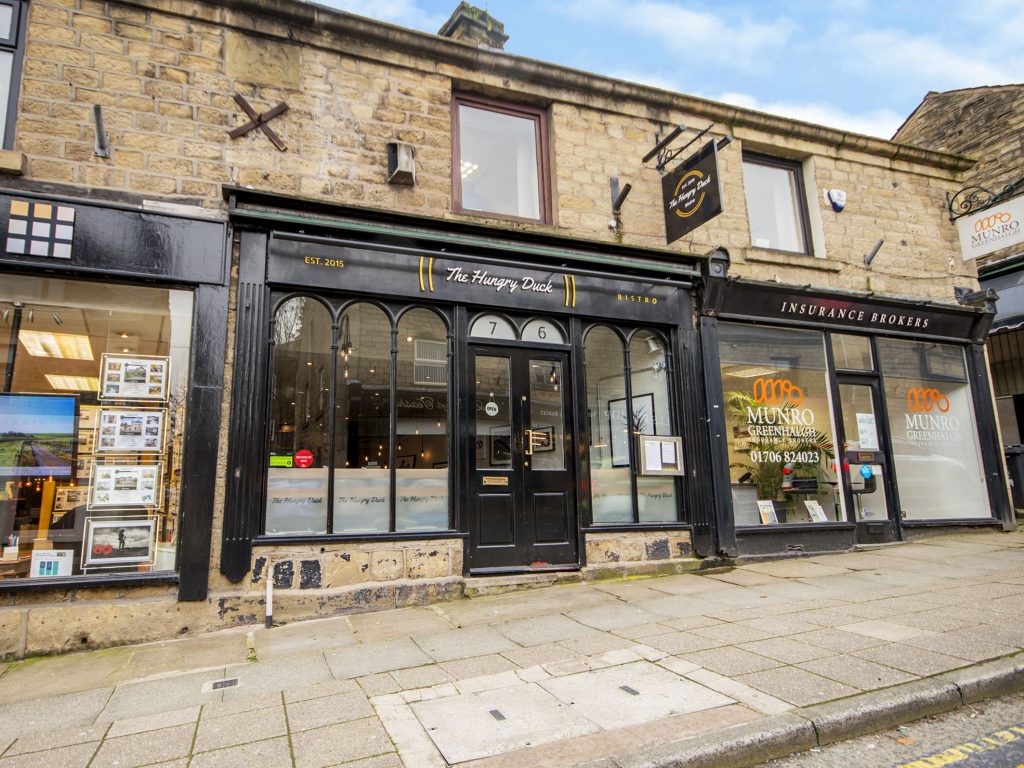 The business has been owned and operated by restaurateur, Joe Kaczmar for the past four years and he is now seeking a sale in order to pursue other business interests outside of the area. Joe comments, "The Hungry Duck continues to be a source of pleasure and inspiration for me, and the consistent delivery of double-digit growth is the reward of passion and hard work. However, after much thought I have reached the heart-breaking decision to sell. The Hungry Duck has an incredible team, customers and suppliers and the community around Ramsbottom is fabulous and I will very much miss everything about it. I believe that The Hungry Duck is very well positioned to build on its continued momentum through increased customer capture, re-introduction of the much lamented brunch offering – which was lauded by our regular clientele, and the inevitable invigoration and fresh perspective that a new operator could bring."
Tom O'Malley, Senior Business Agent at Christie & Co is handling the sale and comments, "Joe has done an excellent job of establishing and differentiating The Hungry Duck in a competitive marketplace. As such, an incoming operator will be able to hit the ground running with an already successful business. New owners could look to refresh the branding and website in order to drive the business forward and we expect this opportunity to attract interest from both existing operators as well as new entrants who like the idea of running their own restaurant."
The Hungry Duck is offered for sale on a leasehold basis, with an asking price of £150,000.