Palm oil is the rainforest's "hidden destroyer" Rainforest Foundation UK has launched a controversial ad campaign aimed at British commuters.
The campaign is based on ongoing concerns about the increasing number of palm oil plantations, which are destroying the world's rainforests so consumers can buy everyday products such as toiletries, cosmetics and snacks that contain the oil. The campaign conveys the message that the human race is causing global warming and endangering life on Earth with everyday tasks, such as brushing our teeth.
The campaign, which was created by Media Agency Group, will launch on 200 rail panels throughout the London Underground. The foundation hopes the panels will distract Londoners from their tube journeys and raise awareness of this growing problem. In addition to rail panel advertising, Media Agency Group will also coordinate a new out-of-home campaign in Edinburgh, Oxford and Cambridge in the coming weeks to help spread the organisation's message further.
Rainforest Foundation UK's work to save homes, habitats and species for future generations is vital to the future of the world's rainforests.
The ads spread an important message about the harmful effects of palm oil, and we are sure they will generate interest in the new campaign said John Kehoe managing director from Media Agency Group.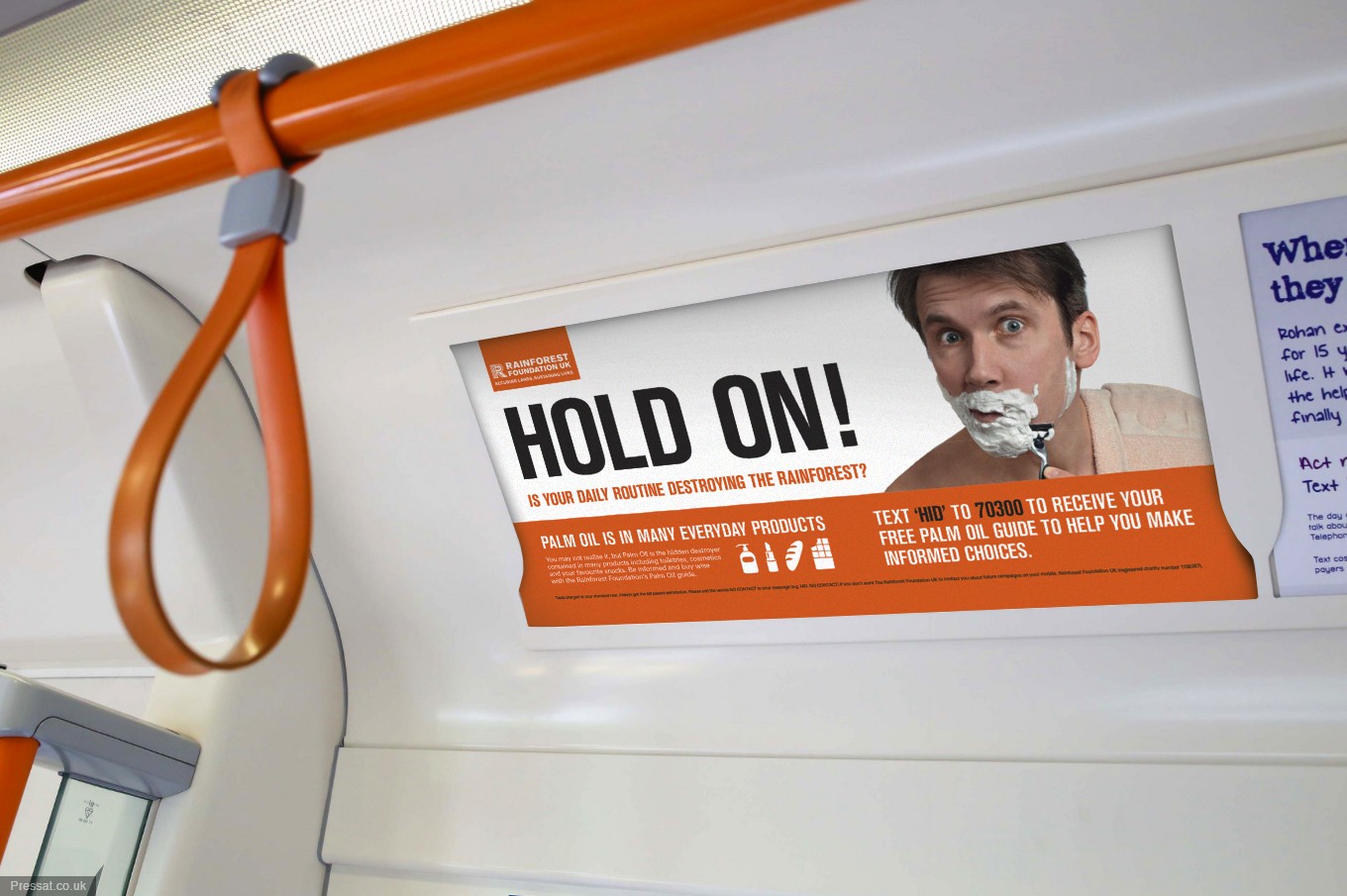 Palm oil plantations are often established at the expense of the world's rainforests due to the plant's climate requirements. The UK public are encouraged to text 'HID' or 'CHOC' to 70300 to receive a free palm oil guide to help them make informed choices on which products to purchase.