Writing a press release that captures the attention of your audience is no simple feat. You need to know how to be engaging, while maintaining industry standards and getting the right information across to your target market. It can be all too easy to get caught up in information that doesn't matter, or miss crucial facts that could otherwise help your sales to sky-rocket.
Though years of experience in journalism and writing can help when it comes to crafting the perfect press release, there are a few simple steps you can follow to transform your next piece into something that's worthy of coverage.
Let's take a look at just some of your options.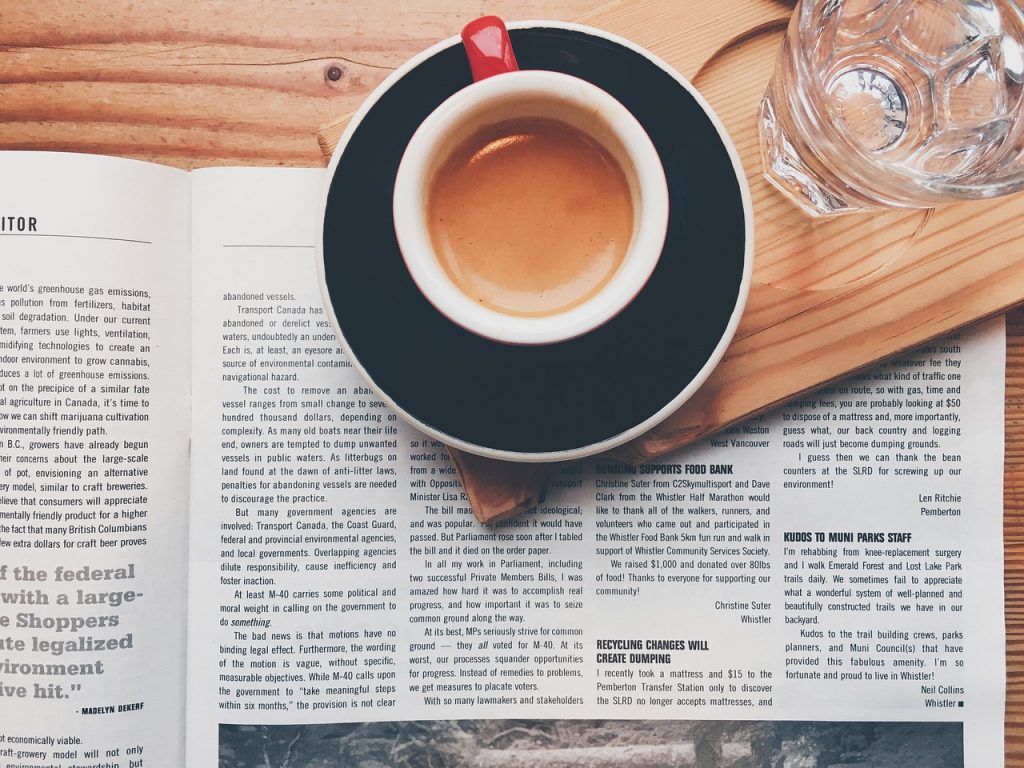 Write a Great Title
The body of your press release is crucial, but the title is where you'll grab your reader's attention. Make sure it's informative, filled with value, and intriguing enough to convince them that they want to find out more.
The University of Kansas has a great article about writing catchy headlines, you can read it here.
Have a Purpose
Press releases can be a wonderful way to market yourself, and your brand – but they need to have a distinct purpose. Decide what your press release is about before you write it. Remember, you could cover anything from a milestone in your company, to a new service or product.
Know Your Market
Understanding your audience's pain points, needs, and expectations means that you can craft a press release that uses the tone they respond to best. Often, having an impact on your target market simply means communicating with them on their own level. Don't use lingo they can't understand, and make sure you include the facts most important to them.
Cover the Essentials
A press release isn't a place to show off your incredible writing skills, it's a platform from which you can relay information. Make sure you cover the essentials, namely:
Who

What

Where

Why

When

How
If you don't have enough information to cover all of these topics, then this could be a sign that you need to do some more research.
More about the Five W's here.
Use Evidence
In any kind of marketing, one of your main goals will be to convince your customer that you're trustworthy. Often, the easiest way to do this is to offer some evidence that you can come through on your claims. Facts and figures will add detail and weight to your press release, so use them wherever you can.
Show Your Human Side
Though numbers and statistics are great for proving your success, it's important not to lose the human element of your business. Make sure that you show off the people behind your company with a quote from a manager, owner, or high-level executive. You might include a quote from a managing director if a new acquisition is announced, or a new client if you've recently secured a new contract. Just make sure you get the author's permission to post the quote.
Include a Picture
While you're showing your human side, it's worth adding some visual value to the mix. For instance, consider sourcing an eye-catching photo that's going to authenticate the content of your press release and make your content stand out in some way. This could be a picture of your new partners shaking hands, or a new product in action – the choice is yours.
The Facing History and Ourselves charity has a great article titled "The Power of Images".   which is great for learning about imagery and the press.
Keep it Short and Sweet
As exciting as a new development in your business can be – try to keep things short and sweet wherever possible. You should avoid waffling on for more than a single side of A4, and stick to explaining the facts when you can. Though some press releases will require more detail, and therefore more content, most people will find that a single page is more than enough.
Proof Read Everything
Finally, make sure that you don't let typos give your business a bad impression. Proof read every press release for grammatical errors before you send it into the online world.
If you want to quickly proof read a document we can recommend Wordy due to the speed and simplicity of the service.