An investment property can be a fantastic vehicle for generating passive income each month. However, if you're new to real estate investing, it's possible that reality television has colored your view of such endeavors and made investment properties seem like much simpler undertakings than they actually are. Although you stand to make a handsome profit from a good investment property, this doesn't mean you'll be able to kick up your heels and wait for money to come flowing in. As you'll find, there are a number of responsibilities you'll need to take on in order to effectively manage your first investment property.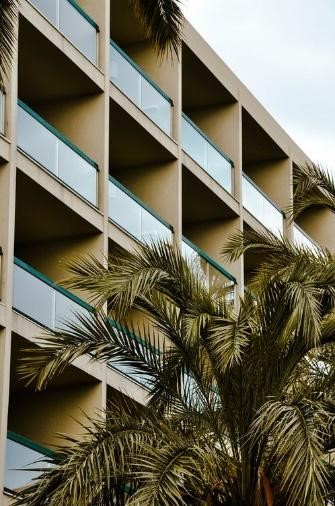 Thoroughly Screen Rental Applicants
Without dependable tenants who are able to keep up with rent, you're liable to have a hard time keeping your first investment property afloat. And as any seasoned landlord can attest, it's not always easy to distinguish an unreliable rental applicant from a reliable one. After all, some people are able to present themselves perfectly well despite being unable or unwilling to stay current with rental payments. Unfortunately, there's no surefire way to determine which tenants will ultimately disappoint you, but a thorough screening process can dramatically reduce your chances of winding up with problematic tenants.
With each applicant's permission, you'll need to look into their credit score, income situation and criminal background. First off, while expecting applicants to have perfect credit is unrealistic, it's generally not a good idea to take on renters who are swimming in debt – at least without a reliable cosigner. Secondly, it's important to confirm that an applicant has enough income to comfortably afford monthly rent. Although many landlords require applicants to make thrice the cost of rent each month, this isn't a hard and fast rule, and depending on the cost of rent, this may be an unrealistic expectation. Thirdly, while a criminal background needn't necessarily preclude someone from being able to rent from you, it's important to consider the type(s) or crime(s) of which an applicant has been convicted. If the offense(s) in question could place other tenants or the property itself at risk, it may be best to avoid taking the chance.
Consult Seasoned Investors
If you've never owned or managed a rental property, it's strongly advised that you seek the advice of experienced investors. These individuals have a wealth of knowledge to share with regard to keeping properties profitable, addressing tenant needs and staying on top of repairs/renovations. So, if there are any friends, family members, coworkers or neighbors in your life who have experience with investment properties, you should humbly request their assistance. Additionally, if you're thinking about buying a second home as an investment property, don't hesitate to reach out to a knowledgeable real estate investment company.
Never Ignore Maintenance Requests
As anyone who's ever resided in a rental problem can attest, ignored maintenance requests are among the most common tenant grievances. After all, it's the owner's job to ensure the livability of a property, and depending on the severity of the problem, maintenance issues can make a property unfit for occupancy. Not only will adopting a lackadaisical approach to property maintenance justifiably draw the ire of renters, it also stands to place you in a precarious legal situation.
With this in mind, make a point of regarding every maintenance request that comes your way as a priority, regardless of how cumbersome you find such issues. The more time you wait to address certain issues, the more money they'll ultimately cost to fix – and the more frustration you'll incite in your tenants.
To ensure that all maintenance requests are addressed in a timely manner, take care to hire knowledgeable, dependable maintenance personnel who are adept at managing their time and politely interacting with tenants. In fact, depending on the size of the property, there may simply be no way around recruiting full-time staff.
Although investment properties are often profitable purchases, not even the most desirable properties are able to generate solid returns without a little effort on the part of their respective owners. Even if you get your hands on an attractive property in a high-demand area, allowing management of that property to fall by the wayside is liable to compromise its long-term profitability. In the interest of becoming an effective, efficient property manager, heed the helpful pointers outlined above.