Last Updated on: 22nd November 2023, 08:24 am
If you are wondering where the name TENZING comes from, it's named after one of the first men to climb Mount Everest, Sherpa Tenzing Norgay.
TENZING is a plant-based 100% natural energy drink, that launched in 2016 to change the artificial/ high sugar energy drinks market.  TENZING is low calorie, 100% natural and mindful of the world. It's made for a community of like-minded adventurers who want to support the mission of investing in environmental projects that support the planet.
The energy drink has been making big waves across the industry with sales doubling to 1 million cans in 2022, TENZING is expected to hit over £17 million in sales by the end of 2023.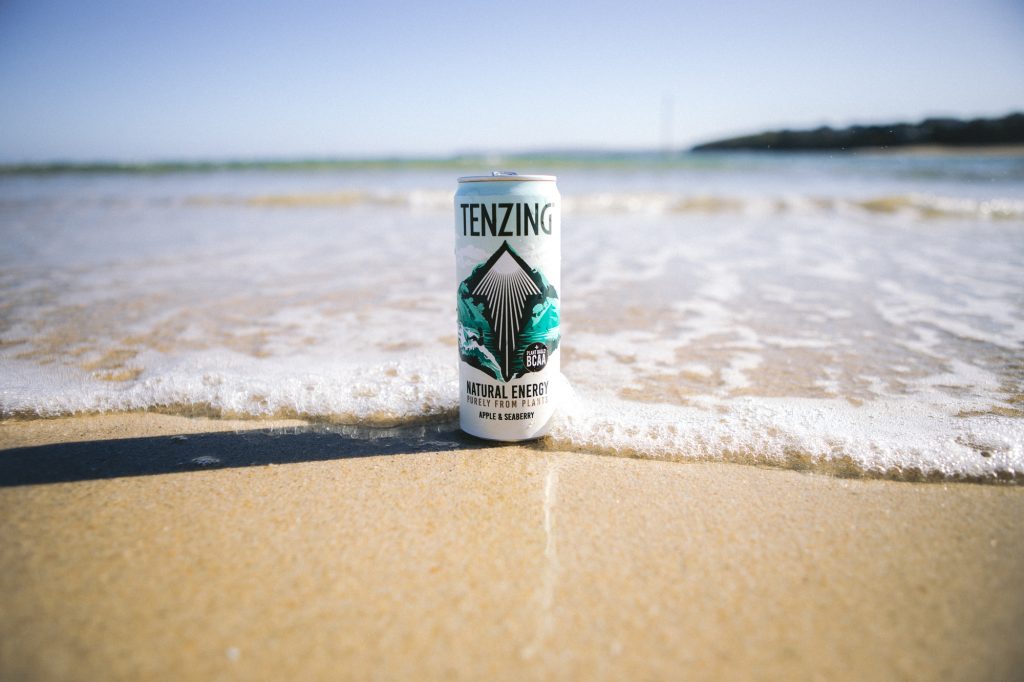 The drinks market in general is extremely competitive, with major well known brands such as Pepsi and Coca Cola often crushing the competition with their oligopoly status. Tenzing is a little different in that it focuses on the energy drinks sector, but they are up against tuff competition such as Monster, Rockstar and the most ovbious Red Bull, but also Coca-Cola's new energy drink, which Huib Van Bockel said in a recent interview with Marketing Week that he wasn't phased by.
He explained: "We were worried they were going to launch a plant-based alternative, but it's effectively is just Coca-Cola with some extra caffeine. Their USP is that no other energy drink tastes like Coca-Cola and then you taste it and it doesn't even taste like Coca-Cola.

"They'll make a huge splash because they've got huge marketing teams and huge distribution. But for us as a brand it will not have a lot of impact because our role in the market is very different."

However, van Bockel believes there is still work to be done in the energy drink category. He concludes: "If we had 100% succeeded, I don't think Red Bull would sell any cans anymore. It is a journey at the end of the day."
Red Bull has captured 43% of the energy drinks market globally, with Monster coming in at a close second with 39%, the rest of the market share is mainly held by NOS, Rockstar, and AMP. The global energy drinks market was valued at $45.80 billion in 2020, and is projected to reach $108.40 billion by 2031, growing at a CAGR of 8.2% from 2022 to 2031.
Interested in finding out more about TENZING, we asked Huib Van Bockel 13 questions.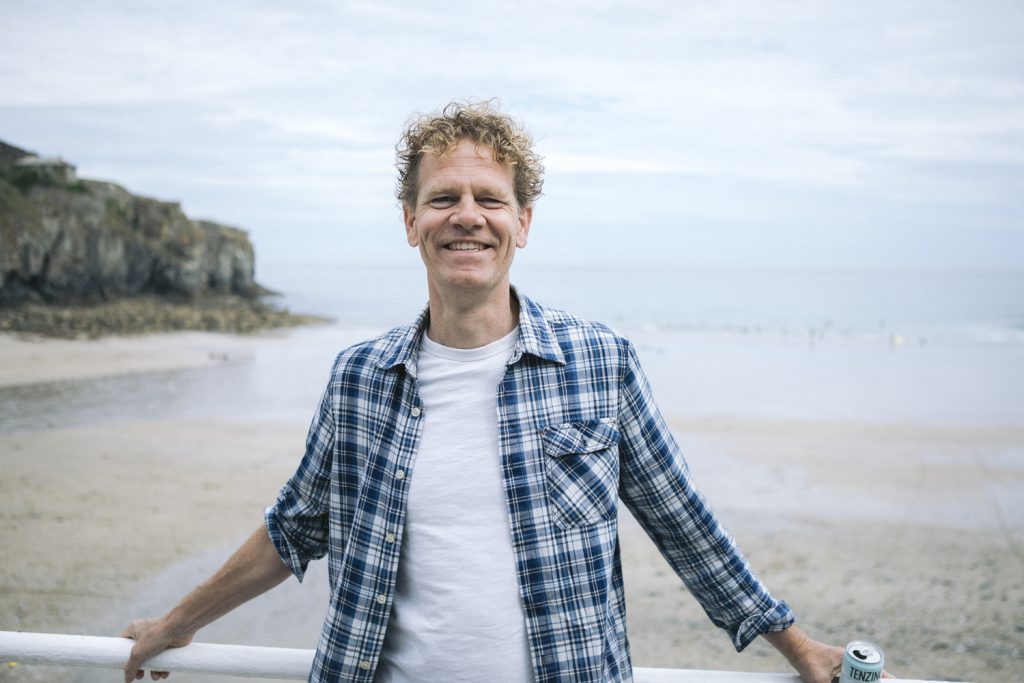 —
What makes your drink different to Prime Hydration? Why does the market need another energy drink?
TENZING created the market for natural energy drinks when it launched in 2016. Whilst Prime is choc full of artificial sweeteners which have had some negative links to poor health outcomes. TENZING on the other hand only contains natural ingredients – like caffeine from green coffee, and actual sugar because athletes often need fast-access fuel for working muscles.
TENZING still contains 60% less sugar than other major energy drinks and is made from seven natural, plant-based ingredients.
The formulas are isotonic, so match the body's natural salt and sugar levels avoiding an energy spike and giving a sustained energy boost with a triple hit of natural caffeine, vitamin C and electrolytes.
What qualifications does "Huib" have to create an energy drink? What is his background?
Over the past 20 years, Huib van Bockel has worked in the fashion, television and consumer brand world and, since 2016 has been taking on the big dogs of the soft drinks world. Huib van Bockel quit his high-profile job at Red Bull in 2015 and after some time out decided to create TENZING – a brand with purpose and an energising drink that is plant-based, low-calorie & sustainable.
What inspiration did you have behind the branding?
Huib travelled through Asia, where he stumbled across a traditional Himalayan tea, which Sherpas use to fuel their high-altitude expeditions Intrigued to learn more. Huib travelled to Nepal to learn about the history and benefits of this long-standing recipe. Whilst in Nepal, he met theTENZING family – descendants of Tenzing Norgay, one of the first two men to summit Mount Everest. They told him of SherpaTENZING's closeness to nature, his team ethos, his drive for adventure and above all, his burning ambition to be the first man on the world's highest summit. He has become the brand's guide, inspiration, and the plant-based teas he drank are the foundation of the TENZING recipe.
Where is the drink stocked? Do you have any planned listings in the future?
TENZING is currently sold in the UK, Ireland, the Netherlands, Belgium, Switzerland, and the Canary Islands. It is now available in every major retailer in the UK: Tesco, Sainsbury's, Morrisons, Asda, Co-op, Waitrose and M&S. TENZING is the only energy drink in the category to be in all of these stores –
demonstrating the growing desire for energy that does not compromise on people's health or the planet.
Beyond retailers we also work with places like Google, TikTok, Uber and Nike on their office supply as well as 125 out of 150 UK climbing centres, 100 out of 180 UK universities as well as hundreds of gyms.
How many units are you selling a month? What I your projected revenue in the next 5 years?
TENZING doubled sales to 1 million cans in 2022 to surpass £12million in retail value.
Many studies have found vitamin C to be not very effective in energy drinks and caffeine has been reviewed due to the concerns of many youngsters ingesting high volumes. It's no secret that caffeine increases anxiety. How does TENZING tackle this problem?
Unlike Prime Hydration TENZING'S market is not children.
Our natural caffeine is extracted directly from green coffee beans right at the source of where they're grown. Green bean extract won't send your system into a caffeine-induced hyperactive episode because it has a lower concentration of caffeine than roasted coffee.
Coffee beans are the primary natural source of Chlorogenic acid, a powerful antioxidant which research suggests reduces blood pressure and improves your mood. Your body quickly absorbs and metabolizes Chlorogenic acid, making it easy for you to take advantage of its many health benefits. Sadly, your morning coffee doesn't contain this, as chlorogenic acid gets lost in the roasting process.
What are the planned goals for TENZING in the future? In other words, whats next for the company?
Global expansion! TENZING plans to move into more markets soon. We have our sights on France and Germany, and expanding operations in Holland too where a full TENZING team is now established.
Do you have any celebrities enrolled or as ambassadors?
TENZING has a range of brand ambassadors who represent TENZING at sporting and commercial events.
For climbing these are:
Molly Thompson-Smith – One of the leading lights of UK climbing, Molly brings so much more than just incredible talent to the GB squad. As 5-time National Lead Climbing Champion, and ranked 7th globally.
Max Milne – A true student of the "New School", Max has a relentless focus on reaching the summit of competition climbing. Having won silver at the Brixen Bouldering World Cup last Summer, Max' dedication to training ahead of his 2023 season (and hopeful Olympic bid in 2024) has reached new heights.
Louis Parkinson – his monicker – Captain Cutloose – is a nod to his unique style of bouldering that has inspired scores of younger climbers to take to the dynamic blocs that fill climbing walls across the country.
Will we see TENZING at any major sporting events in 2023?
TENZING is the official energy partner of Maverick Races. The partnership involves 27 trail races across the year with 600 – 1000 runners per event and three distances (short, middle and long) at each race, four Night Races, three International Running Camps as well as supporting 20 weekly trail run clubs across the UK.
We've recently seen energy shots and small cans of juices hitting the shelves. Whats the inspiration behind creating this? Who is it aimed at?
What if you could blend your morning espresso, ginger shot and a glass of OJ into one drink? Well that's exactly what we've done: our shots are everything you need to kickstart your day in just 150ml. You'll never underestimate the power of nature again.
The small but mighty blends are TENZING's most powerful drinks yet, containing 120mg of natural caffeine and 22% of your daily recommended Vitamin C intake. Both shots are a low-calorie option at just 30 calories per can, perfect for those looking for an energy hit without the sugar high, calories or huge quantities of liquid.
Can you tell us a little bit about why you partnered with Surfers Against Sewage?
Every can of Apple & Seaberry sold will have a direct, positive impact on our Cornish partners with 1% of proceeds going to Surfers Against Sewage – a Cornwall-based charity dedicated to the protection of oceans, waves, beaches and wildlife. TENZING shares the same climate ideals and is BCorp certified and Climate Pledge friendly, plus it is the only carbon negative drink in the world.
Do you see Red Bull/ Prime as a competitor?
Any drink is a competitor in the modern consumer market.
Traditional energy drinks are still TENZING's biggest competitors, the likes of Red Bull and Monster for example – but there's also sports hydration drinks like Lucozade and Powerade Even drinks like Dasani water, Coca Cola and smoothies like Innocent are direct competitors – everyone is competing for the same shelf space.
TENZING has become the No3. brand in functional energy behind Monster and Red Bull (Nielsen. UK Grocery, absolute value growth, brands operating in the market March-22 P52W).
How do you aim to gain space in such as busy sector? It's known that the competitors will underprice products to push out new competitors.
TENZING drinks are made from just seven all-natural ingredients and contain 60% less sugar than other major energy drinks TENZING sets a new standard in the market by becoming the first carbonated drink globally to implement carbon footprint labels declaring their products' environmental impact.
Is the product organic? If not why is this?
TENZING is an all-natural energy drink filled with some of the planet's most powerful ingredients. You'll find our Rainforest Alliance Certified green tea in each of our blends as well as local ingredients like Raspberries from right here in the UK. Our mission is to help people to reimagine energy drinks by creating products that are free from artificial ingredients, low in sugar and mindful of the planet. We are conscious of all impacts we have – from using infinitely recyclable BPA-free cans to our ship-only transport policy.