Last Updated on: 22nd November 2023, 09:11 am
The summer holidays are the perfect time to nurture your child's love for reading.
This is especially true as there are so many good children's books out there right now. One such book, 'Boken's Crazy Camping Caper' tells of a little dog with a big heart.
Written for the 6-12 age bracket, this is the sixth title from the Boken series and has already gained rave reviews from experts in the area. For instance, IndieRead called it a "fun, well-written chapter book to please both kids and their parents".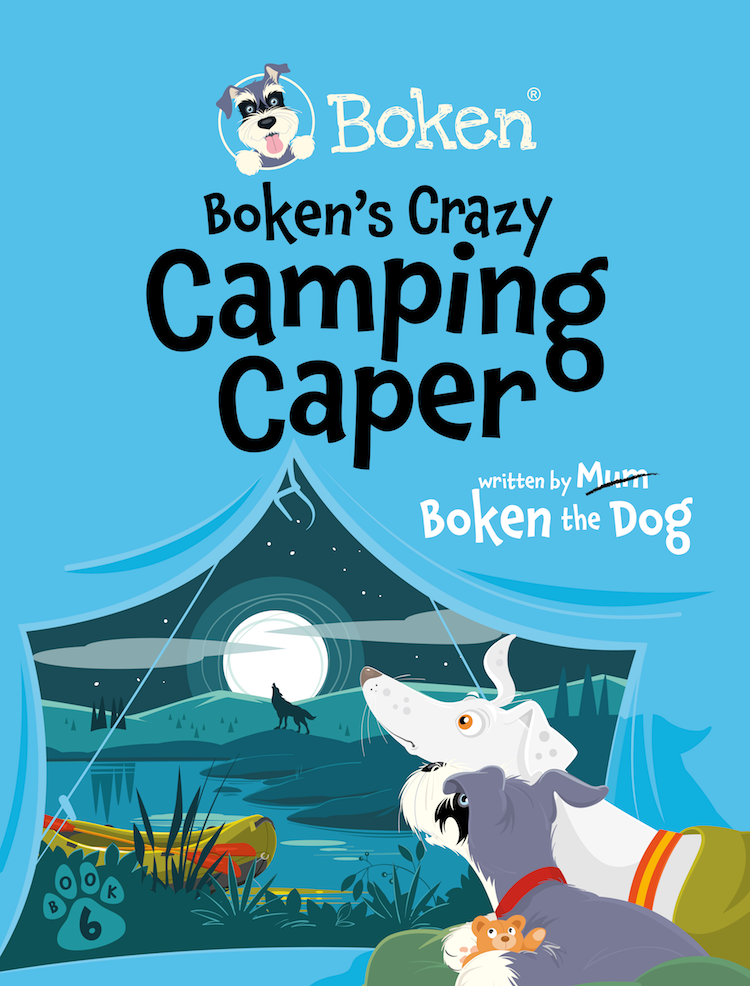 The book tells the story of lovable Miniature Schnauzer, Boken on his first camping trip, which he goes on with his best mate Bounce and their dads. Of course, for this age group, there should be a strong message within the book too.
Here, Boken does not disappoint, as within the story, young readers are encouraged to respect the environment and taught to teach all animals with respect.
The e-book version also comes with a bunch of extras, including brilliant illustrations and videos. Sara Mastriforte, the mind behind Boken, spoke of the team that helped bring this book to life.
She said: "I am so lucky to be able to produce these books with people, who have the natural ability to see detail in ways that make humour, danger, adventure and every other requirement, shine through their illustrations. As with the whole series, Boken's Crazy Camping Caper is a testament to their unabridged creativity and teamwork."
If audiobooks are more your thing, then don't worry. Neil Egerton expertly narrates the story and the sound effects within it will have your little ones completely engrossed.
Produced independently by Greystone Productions Ltd, the e-book and audiobook are available from Boken's website: https://bokenthedog.com and all major digital retailers.