Award-winning medical device company, Aesthetic Technology, has just launched a new ventilator which will be used in the global fight against the COVID-19 pandemic.
The British-based company, who prior to this latest development, was known for specialising in LED phototherapy, are the first independent company within the country to complete the development of a ventilator that is fully compliant with regulations.
Huw Anthony, the CEO of Aesthetic Technology, discussed this achievement, adding that the company's goal is to contribute globally, not just within the United Kingdom.
He said: "In these unprecedented times, as a fully certified manufacturer of medical equipment, we are pleased to be able to play our part and contribute to the COVID-19 cause, not just here in the UK but on a worldwide basis too".
It is hoped that these ventilators will be used throughout the world, to help COVID-19 sufferers who have respiratory issues.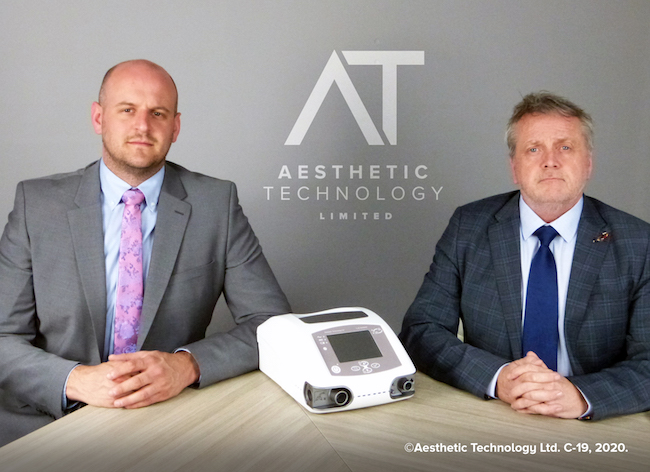 Mr Anthony was also sure to share praise towards his team, adding: "Fortunately, we have a very gifted team led by our Managing Director, Dale Needham, who rose to the challenge. I am very proud of what Dale and his team have achieved and hope that their efforts can play some part in the worldwide fight against this extraordinary pandemic."
Aesthetic Technology's response to the pandemic saw them work together with partners, both new and old, to create a ventilator that is not only lightweight and portable, but also based on a design that is already approved.
Managing Director, Dale Needham, believes that their team achieved a goal that will contribute to a global task.
He said: "As a registered medical device manufacturer, we felt that it was our duty to look at the feasibility of creating and manufacturing a fully compliant ventilator. It has been a very busy month, but I am delighted that we have succeeded in our goal as we now enter the manufacturing stage. Our C-19 Ventilator will be manufactured at our Warrington factory on a brand-new production line set up specifically for this project."
Medtronic has given permission to Aesthetic Technology to manufacture this design for the duration of the pandemic.