Last Updated on: 22nd November 2023, 12:21 am
Renowned as 'Britain's Best Boss,' entrepreneur and student travel expert, Lee McAteer, has made a highly anticipated return to the student travel sector.
McAteer, the co-owner of Europe's largest independent wrestling company, PROGRESS Wrestling, has partnered with IENA, a leading USA visa sponsor and world leader in cultural exchange programs, to introduce an exciting new travel venture centered around summer camp cultural exchange.
Named "Camp New York," this program offers participants a once-in-a-lifetime opportunity to work at a USA summer camp in the New York tri-state region. As part of their package, all participants will receive a competitive salary, with all food and accommodation expenses covered.
Lee McAteer, co-founder of Camp New York, expressed his enthusiasm, saying, "I'm so excited to announce my travel come back project with the launch of Camp New York. I was so proud of everything I helped build and achieve with both AmeriCamp and Camp Thailand, and now post-Pandemic, I feel that this is the perfect time to bring together all the lessons I learnt and contacts I made, to launch Camp New York.
"I have a strong passion for travel and helping people create memories that last a lifetime. When one chapter closes a new one begins, and I saw an opportunity to build something special that would provide people with more control of their summer camp aspirations in America and where they wanted to spend their summer.  Combining the two together, is how Camp New York was born."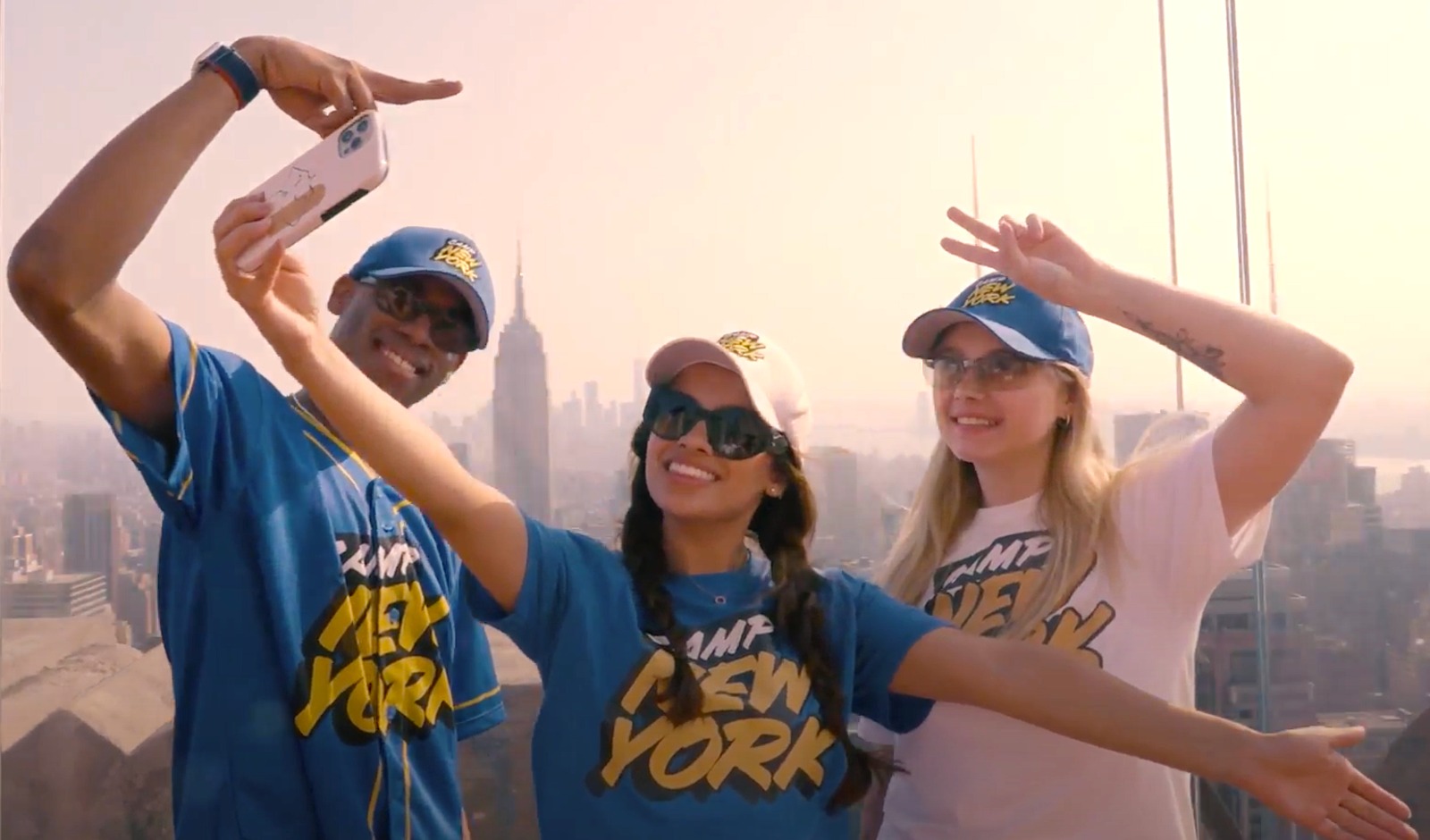 Camp New York will be led by Lee McAteer, along with his fellow PROGRESS Wrestling co-owner, Martyn Best, and Matt Buczek. Together, these three entrepreneurs, along with IENA, boast over 100 years of combined experience in successfully managing global travel businesses, providing a trustworthy platform for their clientele.
McAteer continued, "Collectively, Matt, Martyn, and I have a wealth of experience in managing multiple businesses across various industries, and we are all incredibly excited about the journey ahead with Camp New York."
He expressed gratitude towards IENA, saying, "I've had the privilege of working with Matt and IENA for several years, and we have built a trusted, long-standing relationship. I thank them not only for their significant support but also for their immense backing in what I believe will be a truly innovative approach to placing students in American summer camps each year."
Camp New York will have offices initially based in New York, Liverpool, and Madrid.
Matt Buczek, CEO of IENA and co-founder of Camp New York, remarked, "I have collaborated with Lee for many years, and I am delighted to finally launch what I believe will be a game-changer in cultural exchange programs for camp placements in America, particularly within the exciting New York tri-state area. We are all eagerly looking forward to the launch of Camp New York, and I am confident it will be a tremendous success."
Martyn Best, co-owner of PROGRESS Wrestling and Camp New York, added, "Offering students and young people of all ages the opportunity to experience New York City and a summer camp in the New York area is a dream come true. The time is right to launch our latest venture, and we can't wait to see the response."
For more information on Camp New York, please visit their website at CampNewYork.org.