Last Updated on: 22nd November 2023, 08:27 am
Apparently there are no good options for Adidas' $500 million Kanye West sneakers
Adidas faces ethical and financial tripwires at every turn, from "zombie Yeezys" to literally burning the sneakers, experts say
When Michael Vick was indicted in July 2007 for running a dog fighting operation, Nike suspended the release of his signature shoe line. Vick went on to plead guilty and have his contract suspended, but it is unclear what happened to all those sneakers.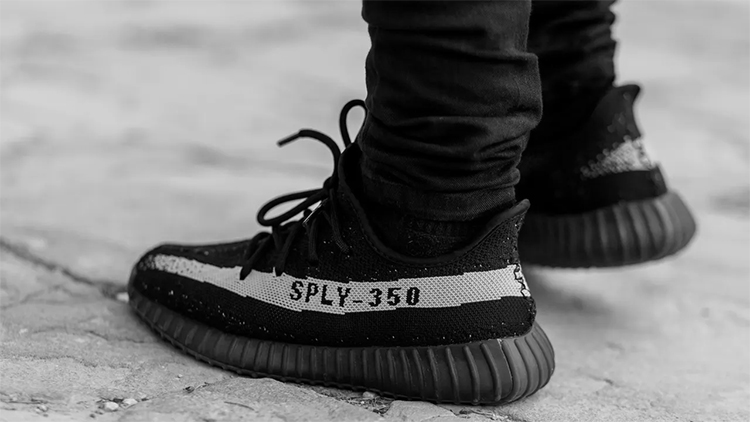 However, industry analyst Matt Powell believes Nike destroyed its Air Zoom Vick V supply.
Observers say Adidas is now facing a similar dilemma with its Yeezy line, albeit on a scale never seen in fashion before. In February, the German company cut ties with the rapper and fashion designer Kanye West over his flagrant antisemitic remarks. The company warned on 9 that it would face massive losses if it couldn't sell its inventory, raising questions about how it would deal with the now-tainted brand, including burning it down.
As recently as November, officials said they could recoup the majority of losses by rebranding the distinctive shoes and selling them at a discount.
Adidas and most of Kanye West's empire were lost due to his antisemitism
Experts say adidas' decision, which is still months away, will be especially challenging due to ethical and financial tripwires at every turn.
Newly installed CEO Bjørn Gulden stated this month that the company might not sell its existing product, valued at $300 million to $500 million by analysts. If the company cannot repurpose the merchandise, it could lose 1.2 billion euros ($1.3 billion) in revenue and 500 million euros in operating profit this year.
In addition to the dramatic nature of this, Nikic noted that the Yeezy brand generated nearly $2 billion in revenue annually. "That's really a big, substantial part of [Adidas's] business — as well as the abruptness with which it happened."
Kayne West's net worth has taken a tumble he is no longer a Billionaire. He's also coughing up around $200,000 a month in payments to Kim.
The company ended its relationship with the entertainer, who now goes by Ye, in late October following a string of controversies, beginning with his appearance in a "White Lives Matter" T-shirt at his Paris Fashion Week show. On Instagram and Twitter, he made antisemitic comments, and then in a podcast and an unaired interview with Tucker Carlson, he doubled down on that rhetoric.
The artist was condemned by celebrities, political leaders, and Jewish organizations, who criticized Adidas for taking too long to act. A few weeks earlier, Balenciaga, JPMorgan Chase, and other companies canceled their relationships with him, and Gap announced it would no longer carry his products.
Nikic says Adidas can still sell the merchandise at a discount without the label, transforming them into "zombie Yeezys."
"But that's quite frankly a risky proposition," Nikic said. "It would still look like they were profiting from a collaboration with someone who made blatant antisemitic remarks."

"Almost everything that is manufactured in this world is sold somewhere, somehow, at some price," Cohen said, and he believes the Yeezys will eventually reach consumers. People are going to buy these high-value Kanye West sneakers — either people who value the Kanye association or people who don't care; they just want clean, modern footwear."
Another solution is to get rid of shoes, which many specialists declare is still a prevalent method in the business sector despite issues regarding morality and sustainability. According to the New York Times, Nike eliminated footwear they failed to shift at their SoHo store in 2017. Other leading clothing brands such as Coach, Victoria's Secret and Louis Vuitton have recently come under fire for burning their products to protect the value of their labels. Furthermore, Burberry declared that it would stop this process after revealing that $37 million worth of items have been destroyed in 2018.
But analysts said that would be the worst outcome – one that makes little financial sense and risks damaging public relations.
Skechers kicked Kanye West out after he was dumped by Adidas.
It would be best for Adidas to donate the shoes to disaster relief efforts, such as those in Turkey and Syria following an earthquake in February that killed more than 46,000 people, according to Elizabeth Napier, an assistant professor at the University of Toledo who has studied how fashion companies dispose of unsold products.
"I don't know why they won't do that right now," Napier said.
Cohen said the issue reflects the inherent risk of celebrity deals, which are dependent on the talent and popularity of the stars involved.
They sometimes take a left or right turn, which leaves their counterparty in a bind since their behavior isn't aligned with the host company's values.
Despite signing Vick back in 2011, Nike faced another dilemma in October after Kyrie Irving posted a link to an antisemitic film, and then refused to disavow it. Nike re-signed Vick in 2011, saying the athlete acknowledged his "past mistakes" in dogfighting. Ultimately, the sneaker giant cut off its relationship with Kyrie and said it would not release Kyrie 8.
In a statement to The Post, Nike said it was "prioritizing donation and recycling of Kyrie 8 product." Nike has a program that recycles unusable inventory into gym floors and other products.
According to Powell, Adidas would only gain some goodwill by donating a few basketball courts.
It doesn't matter what Adidas does, Powell said, "they're losing all the way around."