Julianne Ponan, founder and CEO of the superfoods company Creative Nature, appeared last night on Dragons' Den, seeking investment for her business.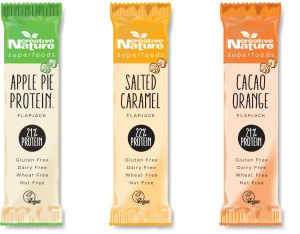 The 28 year-old entrepreneur from Walton-on-Thames, Surrey, whose products include high protein snack bars and allergen free muffin and brownie mixes, was delighted when Deborah Meaden made an offer to invest £75,000 in return for 25% equity in Creative Nature. This included an option to buy back 5% and reduce the equity to 20%.
Although she accepted the deal whilst in the Den, new circumstances have recently led Julianne to decline the investment offer.
Julianne commented "Being in the Den was an incredible experience. It was amazing to meet Deborah and have her want to invest in Creative Nature. I'm sure we would have benefitted from Deborah's expertise and I would have loved to have worked with her. However, since the filming of the show, I have secured even more contracts directly with major supermarkets by myself and have decided that the investment deal offered wasn't the best current route for my business.

"Deborah was very understanding when I explained why I had decided not to take the deal and wished me well for the future."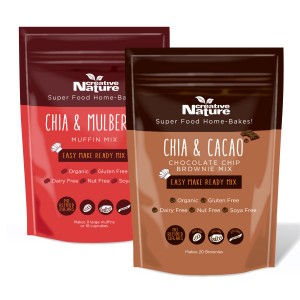 The Dragons sampled two of Julianne's superfood protein bars, plus a vegan Chia and Cacao Brownie and a Chia and Mulberry Muffin, both of which are gluten, nut and dairy free, organic baking mixes. They were all very enthusiastic and complimentary about the products even asking 'How could they be so healthy, when they taste so good?'. The Dragons also liked the packaging of the Creative Nature products too.