Last Updated on: 22nd November 2023, 10:41 am
As we approach December, Christmas cheer begins to build. And what better way to celebrate than with some MMJ?
Budmail 420 is excited to release their novelty advent calendar, the Cannabis Advent Calendar Canada Edition, just in time for the festive season.
For an event, gathering or observance that centers around being relaxed, the calendar will include a three week span of comfort and joy leading up to the big day.
Budmail 420, a cannabis subscription service in North America that offers four different sample boxes with assorted merchandise, has released its monthly calendars on the Budmail website. Every month, the calendar offers 20 days of edibles, pre-rolls, grams of flower and four days of cannabis accessories.
There's no need to use all the special items in the calendar at once or create trash. Each one of those wonderful little products is tucked inside a reusable cardboard box, and they're marked, too.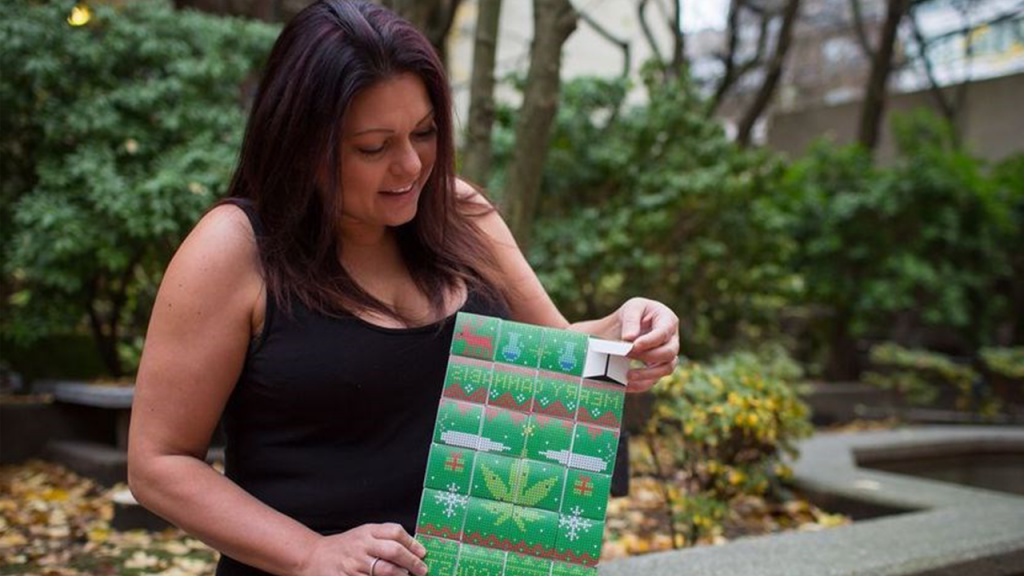 Budmail 420 suggests that each box has upwards of $250 worth of cannabis products and costs $265 at the current price, before taxes. Those who expect one calendar to be enough might want to order a second for completely different offerings.
Dylan Fawcett, president of Budmail 420, believes that advent calendars have been a solid fit with other industries, so why not cannabis?
Budmail 420 is looking to expand the company's market with Bud-Bits. The company has seen the success of these unique advent calendars in other industries, and they want to provide their customers with a fun and engaging gift that they can enjoy for an entire month or year.
The company says they are working with dispensary partners to fill its regular edition of customized weed subscription boxes. "These beautiful boxes are being filled by a partner dispensary with high-quality products," he reported, "with a different product each day."