Last Updated on: 22nd November 2023, 01:16 pm
Johnsons of Whixley, one of the UK's leading commercial nurseries, has launched a 15 million step challenge, as part of Move More Month in April, to raise vital funds for horticultural mental health charity, Perennial.
Perennial supports people in the horticultural industry, including those who work at Johnsons, with health and wellbeing advice, housing and financial support and debt advice.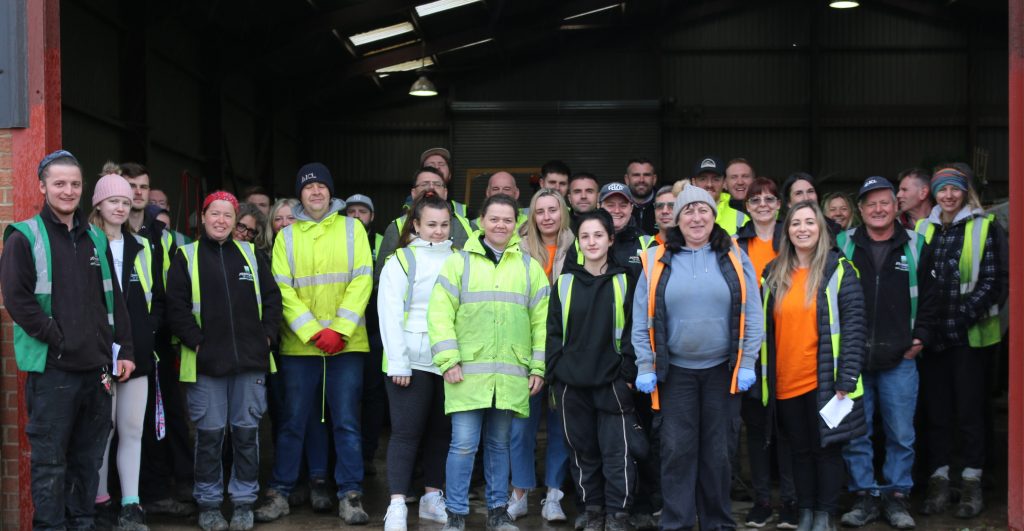 For Johnsons, which recently became a Platinum Partner for the charity, mental health is a top priority, and the company has successfully delivered mental health training to its whole team, with 34 managers and deputies receiving additional mental health first aid training from MHFA England qualified team members.
Marketing and office manager, Eleanor Richardson, and amenity operations unit manager, Dave Barrett, were the first to complete the mental health first aid course via MHFA England and, since qualifying in October, they have been training other members of staff on how to support each other's mental wellbeing alongside health and safety advisors.
Speaking of the challenge, Eleanor Richardson, marketing and office manager and qualified mental health first aider at Johnsons of Whixley, said: "At Johnsons, we believe that taking care of our employees' mental health is just as important as their physical health, so that's why this challenge is such an important one for us.
"Not only will we be supporting Perennial, which has helped a number of our team members in the past, but we will be getting together as a team and building bonds across departments, getting some exercise and supporting one another towards a shared goal.
"We have seen first-hand the impact mental health issues can have, and we want to do everything we can to support our employees."
Li Crane, fundraising administrator at Perennial, added: "I would like to thank the whole team at Johnson's of Whixley for undertaking this fantastic Steps Challenge throughout the month of April. It is a great example of how our industry can support Perennial through fundraising initiatives and by finding ways of spreading our message that Perennial is here for all those working in horticulture that need our help."
In addition to the investment in training, Johnsons of Whixley has created a number of resources to support its staff. This includes monthly updates to notice boards and a brochure for staff on how to spot and manage negative mental health triggers. The brochure also contains information on how to support positive mental health both at work and at home, advice on how to open up about issues, and details on various support networks and helplines.
The company plans to continue its efforts to spread awareness of mental health issues and provide support throughout 2023, with support services readily available, creating a positive and supportive work environment for all employees.
Johnsons of Whixley is a successful commercial nursery based in North Yorkshire, having supplied projects including the Forth Road Bridge, Queensferry, Grantley Hall in Ripon, Harwell Science and Innovation Campus, the A50 Growth Corridor and Thorpe Park, Leeds. The business has over 100 years of experience in growing and supplying trees, shrubs and plants to UK-wide planting schemes.