Ebooks are a more advanced form of literature. You can read an Ebook by displaying the contexts on an electronic device such as; mobile phones, laptops, computers, or ebook readers. Ebooks are usually packaged as PDF documents, so they can easily be sent from one reader to the next. There is no particular way to create an electronic book. However, you should always pay attention to your process and progress and reanalyze your content whenever you feel like you are getting stuck. Additionally, you need a guide to sell ebooks. With a guide, you will be able to know the best way to maximize your profits.
What Are the Benefits of an Ebook?
Ebooks could be in the form of an amazing blog full of long-form content, a manuscript, or a soft copy narrative. The following are advantages that ebooks offer content creators:
    Ebooks have design capabilities that are not achievable on a blog
    An Ebook is more accessible compared to a long-form of printed media
    It is possible to embed links to the media in another Ebook file to encourage the reader to engage in your content further
    After creating an Ebook, you can distribute multiple copies without any shipping fees or extra production costs
On the other hand, Ebooks offer the following advantages to your audience:
    Ebooks have audio text-to-speech and font size adjustment features that allow your audience to read through your content comfortably
    They are portable and are conveniently stored on devices without taking up any physical storage space
    Even though a

digital narrative

format is environmentally friendly, Ebooks provide the option to print out a traditional physical format
How Are Ebooks Structured?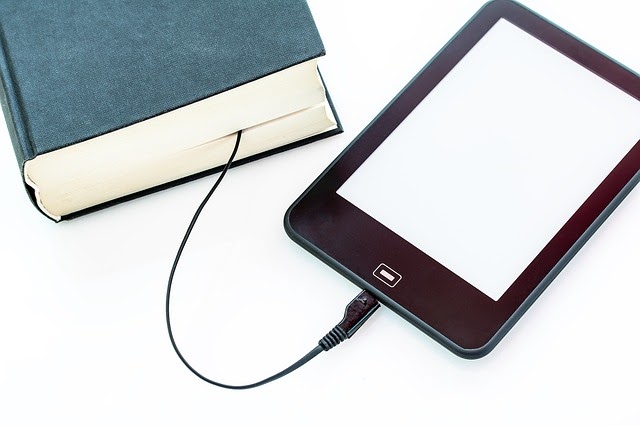 Ebooks do not have specific rules for arranging your content, but it mimics textbook or novel structure depending on your content. However, Ebooks should have a system of chapters and supporting images with segments that break down your content into specific sections.
What Steps Aid in Turning an Ebook Concept into Reality
Step1: Have a Theme
Whether you are writing about a business insight, your life experiences, or simply a work of fiction, it is vital to have a theme and sub-themes that will help in dividing your content into chapters.
Step2: Reflect on Your Writing Style
Most writers usually prefer to pour all their creativity onto a page then pan out key messages. It is essential to identify a style that will improve your delivery without affecting your objective.
Step3: Select a Process
The process you choose for creating your Ebook should make your content as indulging and productive as possible. Before you get down to writing, allocate a strategy that will work favorably for you 
Step4: Create a Schedule
To have enough time to turn your literary project into an Ebook that is ready for public consumption, you should contemplate setting aside a substantial amount of time for creation that isn't tethered to; family, work, and personal commitments. To make it work, you should organize a schedule that makes room for you to; write, rest and tend to other obligations.
Step5: Set a Timeline
As much as setting a specific time frame for the completion of your manuscript may induct a lot of pressure on you, it makes for a good work ethic. Working on a strict timeline facilitates discipline that will help you meet the aspirations and goals you have set for your book promptly.
Step6: Seek Assistance
There is no shame in having a fresh pair of eyes go through your work. Getting initial feedback from a; coach, editor, industry expert, or publisher is a true gift to the best of writers since they will point out anything that you might have overlooked. In any case, they will be the source of the boost of confidence you need.
What's Next
Overcoming the initial steps to begin working on your Ebook is the hardest part. Once you have started and can adhere to your schedule, the rest is a walk in the park. Do not hesitate to take the initiative to start working on that idea you have always had. Who knows? It just might be a bestseller waiting to happen.