Last Updated on: 22nd November 2023, 07:48 am
A remarkable feat is on the horizon as 19-year-old Scottish climber Alasdair McKenzie is closing in on his fifth Guinness World Record, aiming to become the youngest mountaineer to conquer all 14 of the formidable 8,000-meter peaks in the Himalayas.
McKenzie embarked on this extraordinary journey at the tender age of 17, kicking off his ambitious endeavor by scaling the challenging Lhotse and Makalu peaks in 2022. Since then, he has achieved an astonishing ten more summits this year, with his latest accomplishment being the Dhaulagiri, standing at an impressive 8,167 meters, on September 29.
With just two summits remaining on the Tibetan horizon – Cho Oyu and Shishapangma – Alasdair is on track to etch his name in the record books, all while championing his mantra: "Scale the height of your ambition."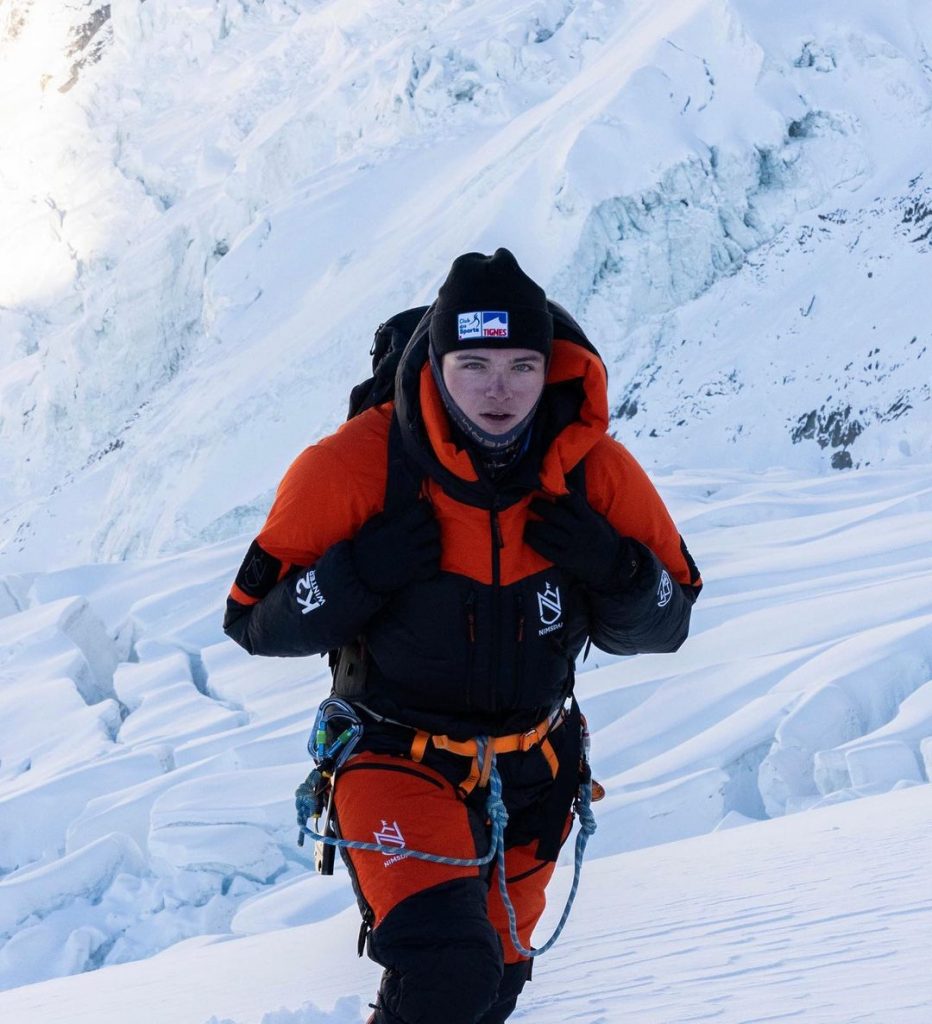 Alasdair, a dual British and French citizen, is steadfast in his mission to inspire the younger generation with the belief that "ANYTHING IS POSSIBLE." His journey to accomplish this remarkable feat has been a tireless endeavor, involving significant efforts to secure the necessary permits and sponsorship.
"This challenge has pushed me to surpass my physical, mental, and emotional limits. It's beyond anything I've ever known before. I have just two summits left to conquer, and I aim to achieve this goal in the spring of 2024. While it has been an arduous journey, I'm incredibly motivated because I'm doing what I love. My aim is to prove to my generation that with unwavering determination and boundless optimism, anything is possible. We all possess the capacity to achieve our dreams, scaling the heights of our ambitions," Alasdair passionately states.
As Alasdair's extraordinary project has progressed, he has not only conquered mountain peaks but also shattered world records. In just one year, he became the youngest mountaineer to climb the five highest peaks worldwide, earning himself four Guinness World Records. A highlight of his remarkable journey includes conquering five 8,000-meter summits in Pakistan in under 26 days during this past summer.
Alasdair McKenzie attributes his passion for the mountains to his initial experiences learning to ski in the Cairngorms of Aviemore, Scotland, which ignited a lifelong fascination with these towering natural wonders. As he explored the Himalayas in Nepal and encountered their majestic peaks, he realized that merely reaching the summits was insufficient – he aimed to conquer all 14 of these colossal mountains.
With just two peaks left to ascend, Alasdair's determination remains unyielding. His mission is to conquer Cho Oyu and Shishapangma in April next year, thereby securing his place in the record books as the youngest mountaineer to scale all 14 of the Himalayan giants. This challenge, which has tested his physical, mental, and emotional boundaries, has become an integral part of his life, and he is resolute in achieving his dream.
It is noteworthy that only a handful of individuals have ever completed the 8,000-meter peaks challenge. Alasdair McKenzie is poised to inscribe his name into the annals of mountaineering history, proving that with steadfast determination, one can indeed reach the highest summits of their ambitions.
Alasdair McKenzie's remarkable ascents to date include:
Dhaulagiri 8167 m – September 29, 2023
Manaslu 8163 m – September 21, 2023
Annapurna 8091m – April 15, 2023 – Guinness World Record for the youngest summit.
Everest 8849m – May 16, 2023
Kanchenjunga 8586m – June 1, 2023 – Guinness World Record for the youngest summit.
Nanga Parbat 8126m – July 2, 2023
Gasherbrum G1 8068m – July 17, 2023
Gasherbrum G2 8034m – July 21, 2023
Broad Peak 8047m – July 25, 2023
K2 8611m – July 28, 2023
Lhotse 8516m – May 15, 2022 – Guinness World Record for the youngest summit.
Makalu 8485m – May 24, 2022