Low mortgage rates often incentivize homeowners to reassess their financial structure, with many deciding to refinance their mortgage based on this percentage.
In fact, people should look at their overall situation before determining whether a refinance is right for them instead of deciding to make a change solely on lower rates. With a refinance, you will find a few surprises along the way in the form of closing costs, resetting the term, and a credit pull.
It resembles the initial house loan process considerably, but your goal is to save money overall when all is said and done. If the rates have shifted downward, more investigation needs to be done.
Comparing lenders in the same way you did originally to see what the attached terms will include is necessary, plus finding out if your current provider charges for early repayment of the existing loan.
Some less-than-favorable conditions can negate the lowered interest rate rather quickly, consuming those savings and, at the end of the day, making a more expensive product. Before jumping on a refinance without being informed, let us look at a few common myths associated with home loan refinance.
Can We Debunk the Myths Associated with Refinancing Home Loans
Refinancing is wise if you will be saving money; it makes sense. And that is true with home loans to a degree. These are more complex loan processes associated with many costs, charges, and fees.
It becomes necessary to see if the savings outweigh the funds used for the loan process and any fees attached. Please check this website: refinansiere.net/refinansiering-av-boliglån/ for guidance on refinancing house loans and then consider these myths associated with the process.
We will debunk these and let you know the facts so you can make more educated decisions based on your personal circumstances.
●      Refinancing home loans comes with virtually no costs.
Many individuals entice homeowners to look into refinancing their homes because they can potentially save considerable amounts of money by doing so. But not often are homeowners reminded that they would need to follow almost the same process as they did when first taking the original mortgage, including closing costs.
These fees usually can range roughly as great as 5 percent of the loan's current principal, so that means if you have a "$250,000 home price and your closing fees come in at a range of 3 percent, you will need to come to the closing table with $7500."
Most loan providers will allow this cost to be rolled into the new mortgage, but that also increases the principal amount. Consider where your costs were before, the new interest rate, and how much you are really going to be saving.
If a significant amount is saved from the process, it will be worth the effort.
●      The interest rate is the primary consideration when considering a refinance.
For a majority of homeowners looking into refinancing, the priority is getting the lowest interest rate available to them to get the maximum savings. Borrowers need to pay attention to the loan's terms before agreeing to a refinance of the loan because this will have an extraordinary impact on the amount of savings that are actually seen.
If you were to refinance the loan using the same term as the previous loan, you would reset your entire loan process. That means someone with a 30-year loan which might have been paid on for maybe 12 years, will return to day one with 30 years ahead of them. It also means those initial payments will involve primarily interest, as was true with the original loan, where they might have been through that phase with the existing product.
Ideally, if you refinance to a lower rate and have over ten years paid on the current loan, you will want to try reducing the term to make the refinance make sense.
Yes, you will pay perhaps a little more in the monthly installments or break even, but you will not technically be losing money, ultimately saving over the loan's life. Instead of a 30-year fixed rate, consider 15 years or make extra repayments.
●      Refinancing can impact the sale of your home.
A refinance of a home loan does not add another line to the house. It pays off one mortgage in exchange for a new one. It will not impact the home's sale if you choose to put it on the market or affect the title at all.
When a sale is made, the profits from the sale satisfy the lien, so the title will then be free and clear from you as the owner and a new lien will exist for the new owner. Many people confuse home equity lending with refinancing the original mortgage or other types of loans that put the house up as collateral.
Homeowners with the primary lien will take these sorts of loans when they need financing for things like home repairs or improvements required. When these exist, the home would only be able to be sold once these loans are satisfied or paid immediately upon closing out of the proceeds from the sale.
With refinancing, your financial and credit profile will determine your ability to repay the loan, causing no restrictions on the sale of the home any more so than the initial mortgage.
●      Credit checks are only used with the initial mortgage.
Lenders do require a credit check with a house loan refinance. Most times, the homeowner has been repaying the debt for some time, so the loan provider views this technically as a new loan making it necessary to check the current financial circumstances of the borrower.
A client should have no problem with this if they are in good standing because they will receive the lowest market rates.
That will mean your credit score is "above 760," however, plus you will have a below-average debt-to-income ratio at roughly 30 percent. Hence, the lender knows you are not carrying significant debt with adequate capacity to repay the loan.
Sometimes, homeowners are shocked to find they do not qualify for refinance. It pays to check your financial and credit status before making a formal application, including the DTI ratio and credit score. The goal is to get the lowest rate, so you will want to ensure you meet the criteria.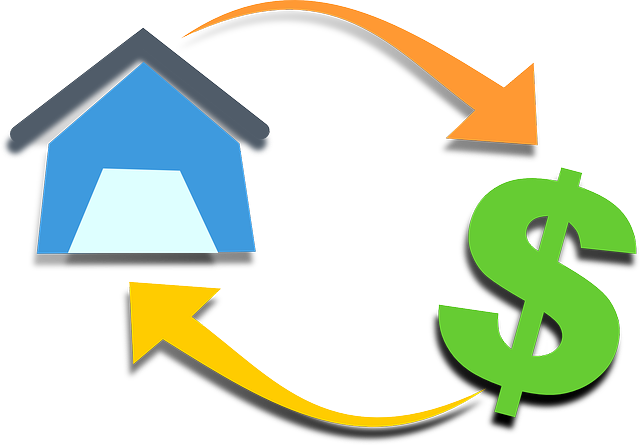 ●      Refinancing a house loan can only be done one time.
There are no restrictions on the number of times you refinance your house loan, but it is important to remember the significance of the fees, ensuring that each time is wise.
You can find refinance calculators to help you configure the numbers to see if this is the right path, especially if refinancing is something you only recently did.
Loan providers do look for some time between refinancing, referred to as a "seasoning period," before they find it reasonable to consider another effort. Also, pay attention to loans with prepayment penalties.
These early repayment fee amounts can be considerable if loan providers attach these to the loan products. That needs to be weighed as a factor in whether it is worth taking that step. Will the savings outweigh the expense you need to pay? Read here on rushing to refinance a home loan and how to avoid delays.
Final Thought
While closing costs are a consideration when refinancing a home loan, and interest rates do not appear to be coming down to more reasonable levels, there are other reasons you can refinance. Some people choose an extended term if their monthly installment makes their obligations too tight.
You can also shorten it to get rid of the debt faster. The wise thing to do is make sure the savings make sense compared to the amount of time, effort, and expense you will put into the process.