As we enter a new year, it is only reasonable to speculate about the developments for business travel. Will corporations continue to send their employees worldwide to hold key business meetings and network with peers, or will technological developments and the increasing prevalence of remote work practices make such travel less necessary? In this piece, we will analyze the current condition of business travel and speculate on how much it will continue to be in demand in 2023.
Business travel in 2022: a brief overview
We must take stock of the current status of private jet charter and business travel before we can even begin to look into 2023. After hitting rock bottom in 2020, at the beginning of 2021, business travel started slowly but steadily climbing back. Domestic travel has seen a boost in popularity as firms have begun holding in-person meetings and events. On the other hand, foreign travel has remained restricted due to continued limitations.
One such component is the expanding significance of face-to-face interactions in establishing and sustaining professional connections. Even though modern technology has made it far more straightforward than ever before to communicate from a distance, many people who work in business still believe that in-person encounters are superior for conducting significant talks and negotiating commercial deals.
Predictions for business travel in 2023
What should we anticipate for the future of business travel in 2023? We expect domestic business travel to remain a popular option in 2023. Many professionals will be keen to resume face-to-face meetings with colleagues and clients inside their nations once limitations are eased and businesses recover from the epidemic. Second, we anticipate a gradual but consistent uptick in people traveling internationally for trade. Companies will feel more comfortable sending their personnel overseas for critical meetings and conferences as many nations eliminate travel restrictions. Third, the steady increase in remote work practices will affect business travel necessary in 2023. Despite this, the significance of face-to-face contact for particular kinds of meetings and events remains prevalent. As a consequence of this, we anticipate that organizations will continue to place a higher priority on traveling for significant face-to-face meetings while simultaneously depending on remote technologies for operations of a lower priority.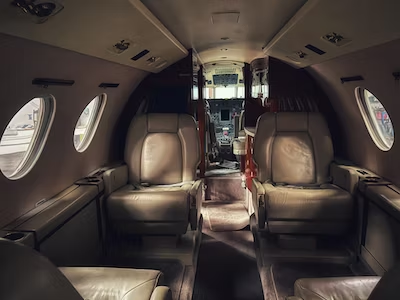 Private jets as the future of business travel 
When traveling for professional reasons, chartering a private aircraft is an option that is both luxurious and time-effective. You may skip the long queues, delays, and crowded terminals usually associated with commercial airlines by opting for a private jet charter instead. Alternatively, you can enjoy a bespoke experience tailored to your requirements and timetable. When you charter a private aircraft with a professional pilot, you may avoid the stress of connecting flights and lengthy layovers and travel straight to your final destination. You can also make last-minute adjustments to your itinerary or timetable without incurring any additional costs. In addition, private jet charters provide a degree of discretion and safety unrivaled by commercial air travel. This advantage cannot be enjoyed by passengers flying on commercial airlines. Because of this, they are an excellent option for high-profile business travelers who place a significant priority on secrecy and confidentiality. When it comes to traveling for professional reasons, hiring a private jet charter typically results in a more relaxed, hassle-free, and pleasurable trip. This level of flexibility and convenience can be a significant advantage for businesses that need to transport their executives or employees quickly and efficiently to multiple locations quickly.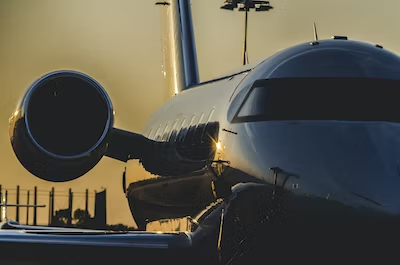 Even though it is impossible to predict the future of business travel reliably, it seems it will continue to play an essential role for many air industry experts in 2023 and beyond. Because domestic and international travel is on the rise, certain meetings continue to require a face-to-face connection. This, coupled with the fact that there is a rising emphasis on sustainability, means companies will need to carefully weigh the advantages of travel against its disadvantages in the coming years to guarantee that it will be popular in the years to come. One thing is for sure, traveling with a private jet offers several unique benefits that could be pivotal to the evolution of air travel in this transitory time.