Floki has formed a strategic partnership with World Table Tennis (WTT), the organisation created by the International Table Tennis Federation (ITTF). This marks the first ever crypto-related partnership for WTT, and will provide Floki with a global platform to reach over 500 million people.
The partnership will be publicised throughout the 2023 ITTF World Table Tennis Championships taking place from May 20 to 28 in Durban, South Africa. This event will be broadcasted on TV and digital platforms, and Floki will be featured on table LED displays, A-boards and the WTT website.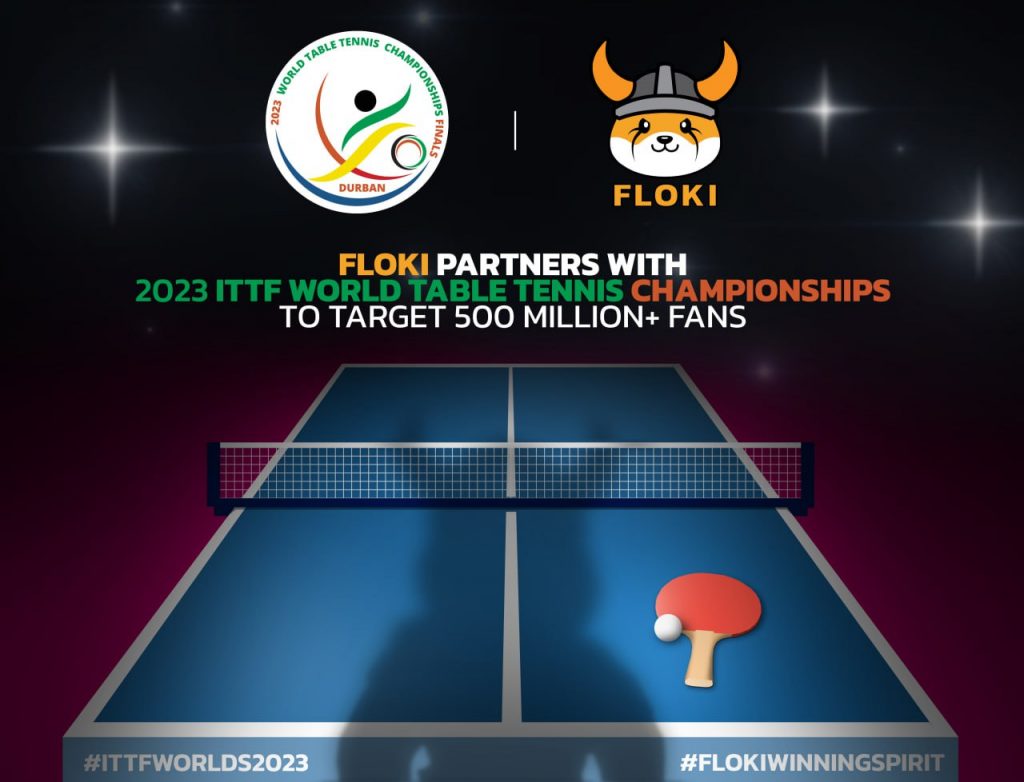 In addition to the global reach, the partnership is also expected to benefit Floki in China and Hong Kong, two key regions that are predicted to be at the forefront of crypto adoption. This is further supported by the fact that table tennis is the national sport in China and the number one watched sport in the country.
Floki has also extended their partnership with Btok, the leading crypto social media platform in China, until the end of the year. This extension provides Floki with two additional spots on Btok, in addition to the four previously announced.
The timing of these partnerships coincides with the expected legalisation of crypto trading in Hong Kong on June 1.
Floki has had a successful year so far, having disrupted the crypto industry by providing solid utility and leveraging the power of memes to ensure mainstream appeal and adoption. The platform has developed a play-to-earn NFT gaming metaverse called Valhalla, an NFT and merchandise marketplace, a digital asset locker under the FlokiFi umbrella, and a crypto education platform. Most recently, it was listed on the world's largest cryptocurrency exchange, Binance.
Furthermore, Floki has used its success to help charitable causes, such as the Turkey Earthquake Relief Efforts through Binance Charity, to which it donated the proceeds of its NFT sales.
Today's announcement of a strategic partnership with World Table Tennis further cements Floki's commitment to global reach and impactful marketing plays.
Source PRESSAT: / ITTF