Study finds daily dose of dark chocolate & lycopene prebiotic increased Bifidobacteria
A clinical study has found that a daily intake of a prebiotic significantly increased the abundance of Bifidobacteria, a major genera of bacteria that makes up the gastrointestinal tract microbiota in mammals which is thought to be responsible for supporting the immune system.
Carried out by researchers at the Department of Food Science at the University of Copenhagen and Cambridgeshire-based nutraceutical firm, Lycotec, found that a prebiotic made from dark chocolate and lycopene significantly increased the abundance of Bifidobacteria in the patients microbiome.
The increase of Bifidobacteria was accompanied by a reduction in markers of inflammation and oxidative damage in the blood, improvement of liver, skeletal muscle parameters and reversal of age-associated changes in skin.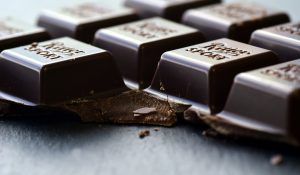 The prebiotic, LycoBiotic was tested on a number of middle-aged patients with obesity and the trial lasted for four weeks. The study was led by guy microbiome, cardiologists, skeletale, liver and skin experts spanning across three countries.
The CEO of Lycotec, Dr Ivan Petyaev believes that the findings from the trial open up a world of possibilities for creating prebiotic treats, snacks, drinks or shots with powerful benefits.
Lycopene rich food and dark chocolate are among some of the best-documented products with a broad health benefit.
The trialed was undertaken with thirty volunteers, 15 women and 15 men with a mean age of 55 ± 5.7 years and with
moderate obesity, 30 < BMI < 35 kg/m2
Another study recently found that volunteers who consumed a high-flavanol cocoa for four weeks experienced significant increases in their gut populations of probiotic superheroes, Bifidobacteria and Lactobacilli.[3]
Bacteria can ferment dark chocolate fiber into short-chain fatty acids like butyrate and acetic acid that help to fend off harmful microbes and reinforce the gut barrier against antigens and invaders.[4]
Source: Pressat
3. Tzounis, X., Rodriguez-Mateos, A., Vulevic, J., Gibson, G. R., Kwik-Uribe, C., & Spencer, J. P. (2011). Prebiotic evaluation of cocoa-derived flavanols in healthy humans by using a randomized, controlled, double-blind, crossover intervention study.American Journal of Clinical Nutrition, 93(1), 62-72. doi:10.3945/ajcn.110.000075
4. Finley, J. (2014, March). Impact of the Microbiome on Cocoa Polyphenolic Compounds. Findings presented at the 247th National Meeting & Exposition of the American Chemical Society, Dallas, TX.