British services company Carillion may have been able to prevent it's collapse according to a new book.
The 16,000 word book by Alan Gullan, an independent reconstructing professional, illustrates various bad calls made by the Carillion board in the three months after the profits warning back in 2017 led to the downfall.
"As I researched in detail the evidence made available by the parliamentary inquiry, I found the emerging picture astonishing. In my opinion, the board got most of the big calls wrong in the three months after the first profits warning in July 2017. I concluded that a different outcome might have been achieved if the directors had better used such runway as they had available" said Mr Gullan.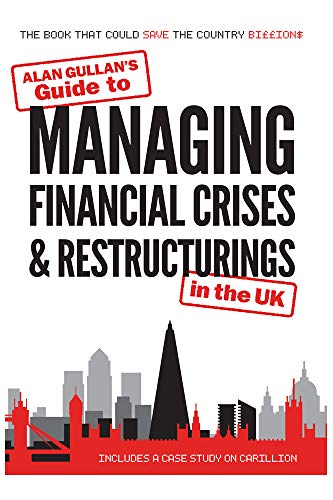 In a press release, Mr Gullan said-he takes no pleasure in drawing attention to what he believes were the Carillion board's shortcomings in its management of the financial crisis and he stresses that there needs to be a distinction drawn between those and the alleged conduct issues prior to the first profits warning that the parliamentary inquiry was interested in.
He says "One of my motivations for writing the book is empathy with directors who are hired for their expertise in widget making but suddenly find themselves expected to stay in post to manage a complex financial crisis. I hope that the guidance in it will equip such directors to achieve better outcomes, principally through being better informed."
The book "Guide to MANAGING FINANCIAL CRISES & RESTRUCTURINGS: in the UK" can be found here.
Alan has sent his book to MPs Frank Field and Rachel Reeves – the joint chairs of the parliamentary inquiry – to thank their committees for their work and to ask them to consider my suggestions.
PwC is set to receive £44 million pounds from the Carillion bankruptcy from a public cash fund.