Whether it's a mechanical problem or an accident, vehicle downtime is a fact of life for businesses. But, vehicles out of service can mean workforce off the road, an impact on productivity and potentially dissatisfied customers – and for small businesses this can be particularly debilitating.
Tackling this issue head on, Komfort Partitioning Limited, is working with Europcar UK to take the guess-work out of its fleet reliability.
Komfort Partitioning is the UK's leading manufacturer of partitioning systems, specialist internal glazing and doors. It operates a fleet of 19 permanent cars and three permanent small vans, with ad hoc large vans required depending on demand. Prior to partnering with Europcar UK, Komfort relied on contract hire for its fleet. However, as the vehicles aged, increased downtime for servicing and maintenance had an impact on the productivity of the business. And the nature of the contract hire agreements meant Komfort couldn't change to newer, more reliable vehicles.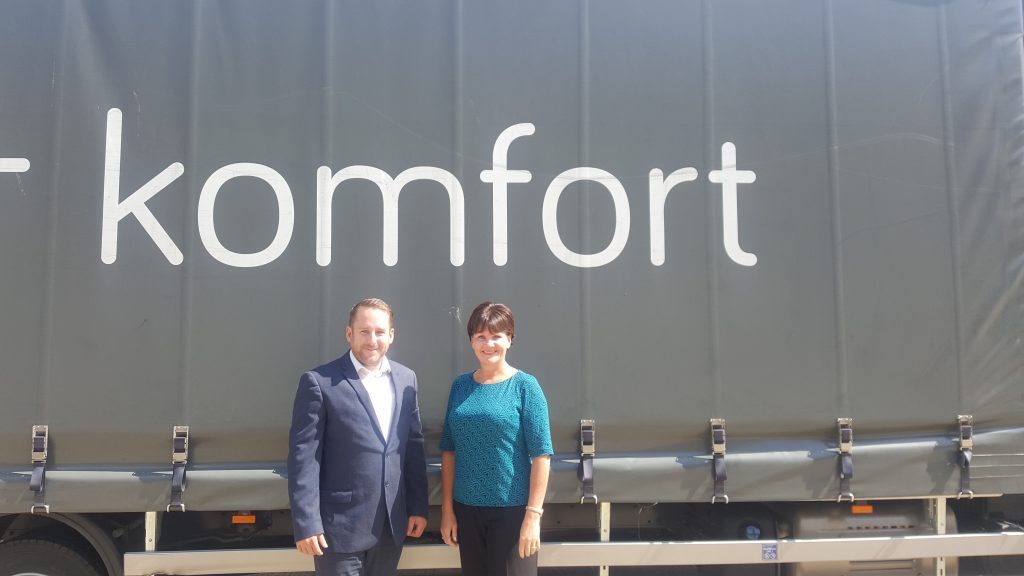 By moving to Europcar, Komfort is tapping into the benefits of a more flexible solution provided by long-term rental. Catherine Gordon, Fleet Controller for Komfort Partitioning Limited, explains.
"Advantage from Europcar gives us much greater flexibility within our fleet. We now have access to a wider choice of models from a range of manufacturers in petrol, diesel and hybrid. And our drivers get a new car every seven to 12 months, depending on their mileage. Crucially, having access to a much newer fleet means we don't have to worry about downtime for servicing and maintenance."
Advantage from Europcar offers businesses a long-term solution to manage their transport needs without having to make long-term financial commitments to vehicle leasing or outright acquisition. The fleet is 'Business Ready' with Bluetooth and Sat Nav as standard. Companies can choose from four mileage options, starting at 1,000 miles and going up to 2,800 per 28 days. And with Europcar's inclusive Delivery & Collection service, drivers can have the vehicle delivered to their door – at work or home – helping them get on the road faster and avoiding unnecessary delays.
As well as the efficiency benefits, Catherine Gordon believes that Advantage from Europcar plays a valuable role in employee satisfaction. "New starters are provided with a brand new vehicle on their first day, instead of an older one used by the previous job holder. Added to this, the online ordering system takes a couple of minutes, with lead times of only three days, plus delivery and collection, means we no longer have surplus cars cluttering the car park.
"We also have the flexibility to change a car after 84 days with no early termination fee, allowing drivers to swap a vehicle if they really don't like it. And part of the Advantage service means we benefit from full online reporting putting us firmly in control of our fleet."

Sam Sterry, Head of SME for Europcar UK Group, added: "The challenges facing SMEs such as Komfort Partitions are real. However, car and van hire offers a neat alternative for firms looking to drive up efficiency and control their costs. Komfort is already reaping the benefits of access to a newer, well-maintained fleet, offering the latest eco technology and most fuel efficient models to help drive down costs.

"Today's uncertain market means smaller firms are worried about the impact it could have on the price of vehicles and their running costs, in terms of parts and repairs. Crucially, long-term rental can help smaller businesses like Komfort Partitions gain the flexibility they need. They can hire new vehicles to fill the gaps caused by accidents and repair, reducing downtime and keeping the business running. They can also reduce or increase the size of their fleet to meet demand, ensuring SMEs stay on the road to success."