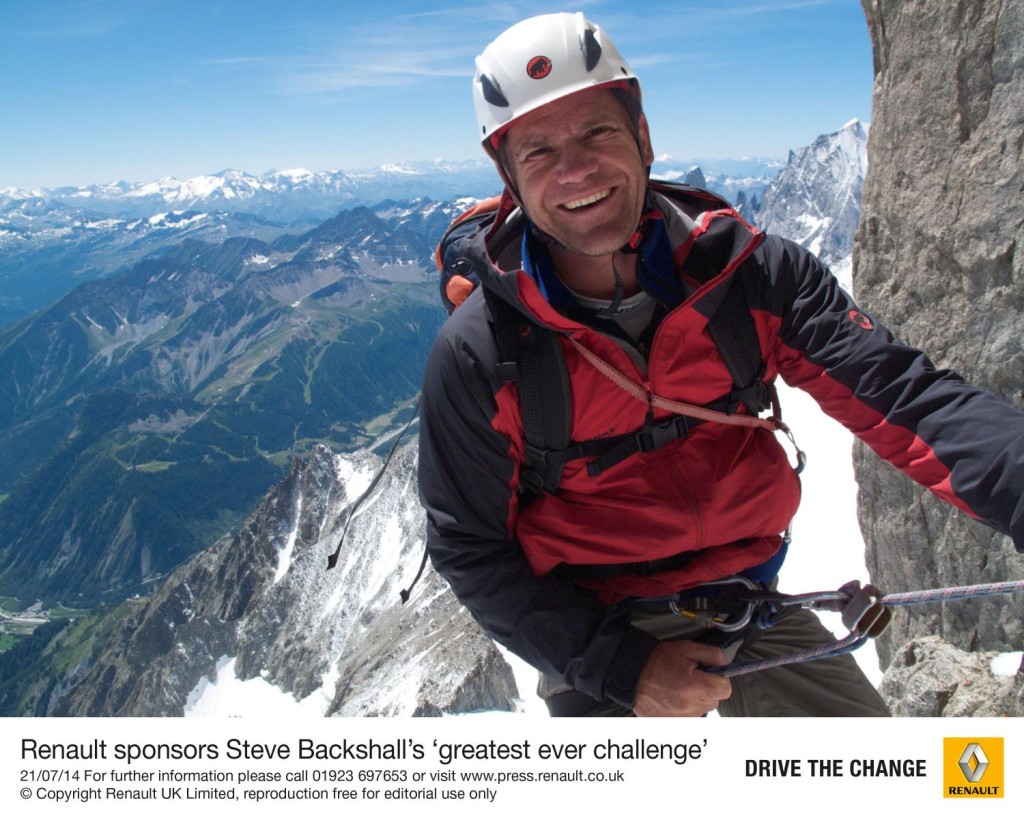 Renault is backing fearless celebrity adventurer Steve Backshall to overcome his "nemesis" and conquer the biggest cliff on Earth this summer.
The well-known children's author and official Renault Captur ambassador is taking on Mount Thor in the wilds of the Arctic Circle six years and 12 operations after a horror four-storey rock climbing fall in Wales.
Despite breaking his back in two places, and smashing his left ankle "to a pulp" in the 2008 accident, intrepid Steve has now vowed to thunder up the 1,250 metre rock face with elite climbing partner Tim Emmett for what he describes as his "greatest ever challenge".
Steve said: "Mount Thor is the world's biggest cliff, quite simply the greatest vertical drop on the planet. It's a staggering peak, made up of overhanging, terrifying granite; and nearly four times higher than the Empire State Building.
"Even to get to the peak, we will have to endure traverses over brutal white water rivers, carrying everything we need to survive six weeks in the harshest wilderness on earth.
"I will need to draw on all my strength and fitness, inner motivation, resilience and experience, but with the fantastic team at Renault and all my supporters behind me, I am absolutely determined I can conquer my nemesis Thor."
Mount Thor is located well within the frozen Arctic Circle and is a granite peak that features the world's tallest purely vertical drop, which measures 1,250m and angles inwards at 105 degrees, making it more of an overhang. Even in the summer when Steve will be climbing, storms can blow in without warning, turning the rockface to ice in hours.
The rock climber, explorer and mountaineer was one of the first to drive the new Renault Captur when the award-winning crossover arrived in the UK last year, and the French brand is proud to sponsor his climb on the remote island of Baffin, Canada.
Perfectly matching his adventurous spirit and personality, the French marque's stylish model boasts the expressive style and driving position of a SUV, is as practical as an MPV and has the handling and driving pleasure of a hatchback
Follow Steve on his 'Mount Thor' adventure on Facebook by visitingwww.facebook.com/stevebackshallofficial.
For more information on the Renault Captur see www.renault.co.uk/cars/captur.